ABOUT
I started my own architectural firm in 2019 with a simple goal: to create interiors that reflect my architectural vision, paying special attention to the living space and the finer details of construction and craftmanship.

I believe that aesthetic should mix past and present in order to remain relevant for future generations. I blend genres, references from different periods and materials, resulting in an eclectic space imbued with warmth.

Currently based in Brussels, I mostly works on residential projects in which I accompany clients through the renovation of apartments and houses, as well as the design of living areas and the selection of objects and furniture that give life to the project.

Thanks to Neybor I also have the chance to collaborate on different hospitality projects. As their interior designer for the past few years now I discovered the area of shared houses and a new scale of projects. They create shared houses as an answer to urban density which is most interesting.

I also regularly works on projects overseas, mostly In France. Being able to work in different countries is always fulfilling in my work. It helps me to learn from other construction techniques, design references and ways of thinking.


OTHER PROJECT
Denise
is a tableware brand, designed by Daphné Meeus and handmade in Portugal.
I grew up in a family where having guests over was part of our daily life. We remember setting large tables that would attract people from all generations and walks of life, continuously enriching moments with new stories and perspectives.
The best part of these memories, and having people over in general, is that it transports you to a space that's about simple pleasures. It's about being together. Connecting. Letting loose. Laughing. Savoring great food, drinks and even better friends.
Missing out on these moments during the first COVID lockdown in 2020 was difficult me so I started to imagine what my next tables would look like. Lots of colors, our favorite people around laughing and pouring wine into beautiful glasses to match the delicious food on the table. A few days later I started drawing and Denise's first designs were born.
As an interior designer and table setting lover it felt like a logical next step to design objects for our daily rituals. My desire is to bring to you tableware creations that will set your tables for surprises.
Discover Denise on
Instagram
and buy directly on
E-shop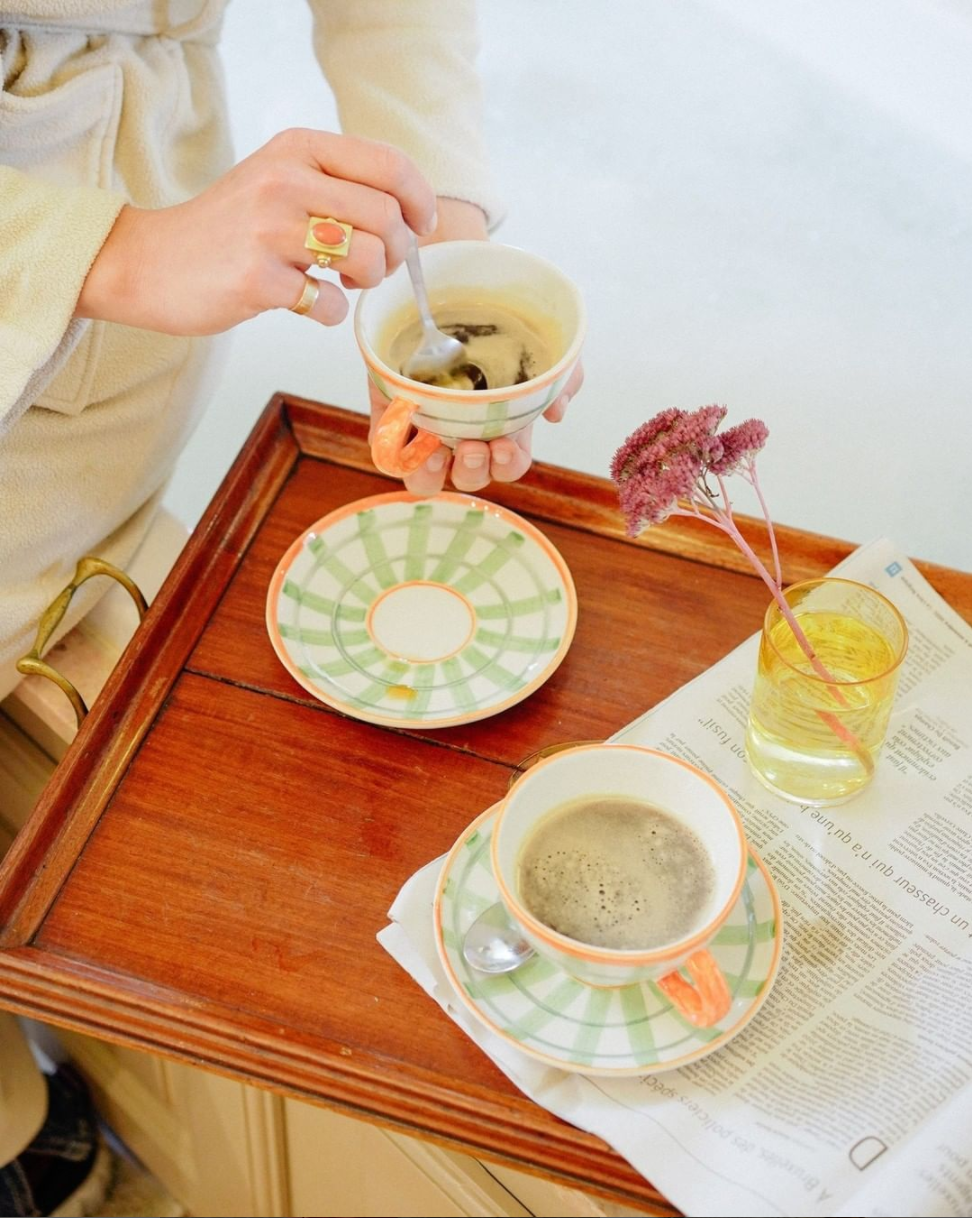 ---